Clinton product Cam Akers declares for NFL draft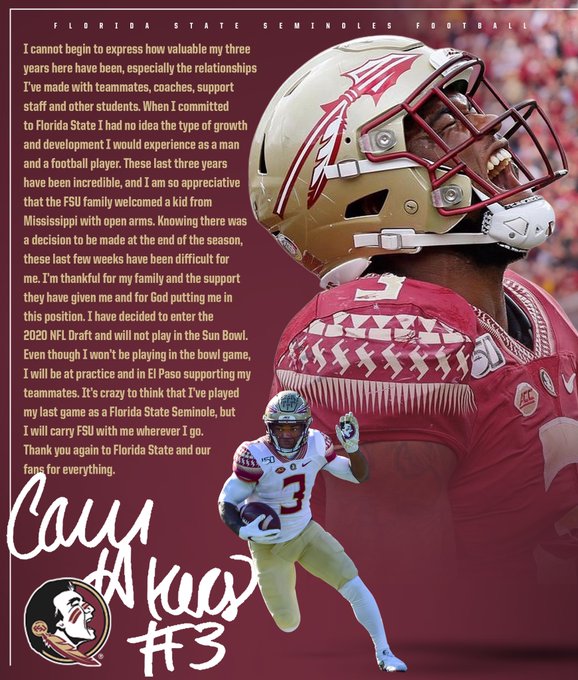 Saturday afternoon former Clinton Arrow star Cam Akers announced that he will be entering the 2020 NFL Draft.
After a lackluster sophomore campaign he bounced back with his best year as a collegiate running back. This season he ran for a career high in rushing yards (1,144) and touchdowns (14).
His 18 total scores led the ACC and he was named second team All-ACC. Cam was also the Blitz 16 player of the year in 2016 and led the Arrows to a state championship.
He will not play in the Sun Bowl and will prepare for the NFL Draft but he said he will be at practice to support his teammates.
The running back class for 2020 got stronger with Akers declaring. Mississippi State's Kylin Hill, another junior running back, will be on the board as well.